Top 5 Craziest Sandwiches Guy Fieri Has Eaten on Diners, Drive-Ins and Dives | Food Network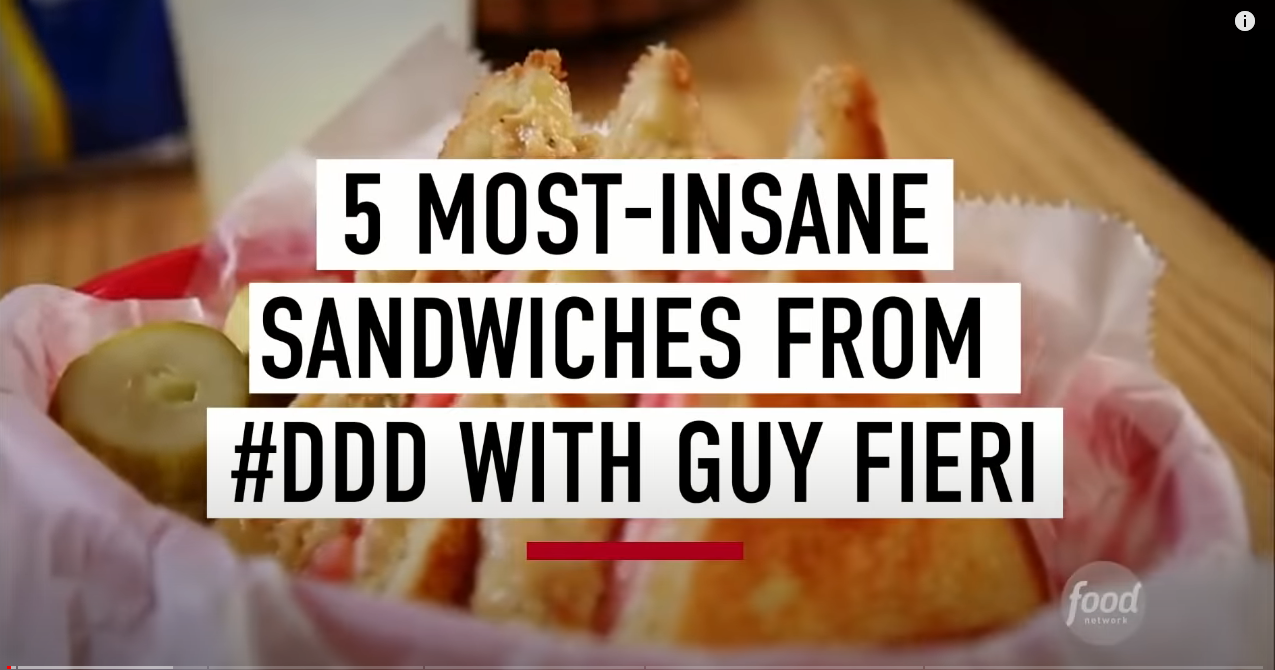 From a pork belly reuben to a crab caked grilled cheese, Guy Fieri has eaten it ALL. Guy Fieri takes a cross-country road trip to visit some of America's classic "greasy spoon" restaurants — diners, drive-ins and dives — that have been doing it right for decades. Catch a new episode of #DDD every Friday at 9|8c! Welcome to Food Network, where learning to cook is as simple as clicking play! Grab your apron and get ready to get cookin' with some of the best chefs around the world. We'll give you a behind-the-scenes look at our best shows, take you inside our favorite restaurant and be your resource in the kitchen to make sure every meal is a 10/10!
Watch #DDD, Fridays at 9|8c + subscribe to #discoveryplus to stream the entire library and so much more: http://discoverypl.us/2NeKVgd.
Subscribe to Food Network ▶ http://foodtv.com/YouTube
Tagged:
caked
Drive-Ins and Dives
Guy Fieri
reuben
Sandwhich
Video
Youtube